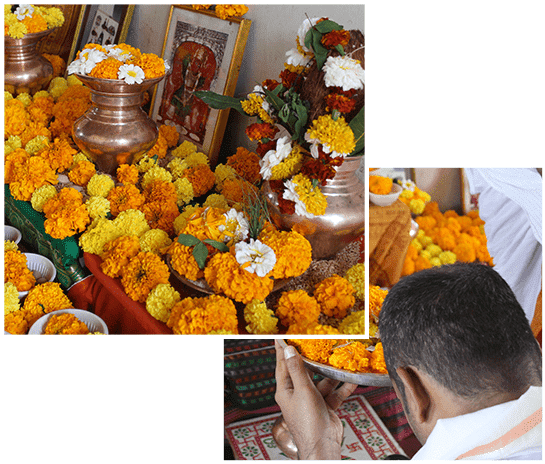 त्र्यंबकेश्वर पूजा पंडित आचार्य अनिल शास्त्री
Pandit Anil Guruji has 19+ Years of experience in performing all hindu religious puja at trimbakeshwar temple. He is specialised in Kaal Sarp Dosh Puja with 100% result.
Panditji is well educated from Banaras Hindu Vishwavidyalay, UP. He can speak in Marathi, Hindi and English very well. He performs all types of Trimbakeshwar Pooja listed Below.
Kalsarp Dosh Nivaran Puja
Pitra Shanti Puja
Maha Mrityunjay Jaap Anushthan
Kumbha Vivah & Arkh Vivah

Trimbakeshwar Puja Pandit Anil Shastri
Let's talk with guruji!