Pandit Anil Shastri
Trimbakeshwar Temple Kaal Sarp Puja
त्र्यंबकेश्वर पूजा पंडित
आचार्य अनिल शास्त्री
Pandit Anil Guruji has 19+ Years of experience in performing all hindu religious puja at trimbakeshwar temple. He is specialised in Kaal Sarp Dosh Puja with 100% result.
Panditji is well educated from Banaras Hindu Vishwavidyalay, UP. He can speak in Marathi, Hindi and English very well. He performs all types of Trimbakeshwar Pooja listed Below. Click to read more.

Book Trimbakeshwar Puja
How to perform Kaal Sarp Shanti Puja at Trimbakeshwar, Nashik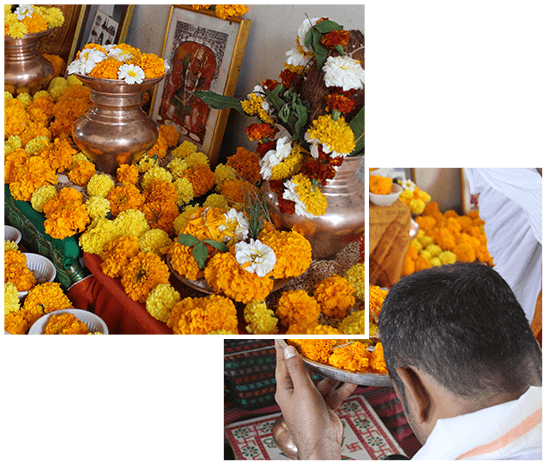 The simple way of removing kaal sarp dosh effect from your kundali is to perform kaal sarp puja in trimbakeshwar.
First, Check your kundali by Pandit Anil Guruji for FREE. Guruji will consult you remedies over type of kaal sarp dosh present in your kundali. 
Then get best muhurat for your kalsarp shanti pooja. Because better result comes when your perform kala sarpa puja on good muhurat or date.
Ask panditji for the charges of kaal sarp dosh puja. Because there are different charges of puja according to number of pandits in puja.
Guruji will help you to get good stay at trambakeshwar, nashik. So consult with guruji and book your stay.
According to your date choosed, book you train or flight.
Contact Pandit Anil Guruji for any type of help.
Contact
Let's

talk

with

guruji!
Arjuneshwar Mahadev Ashram, Trimbakeshwar, Nashik
Guruji usually respond in less than 30 minutes.